Contact

Us.
Maybe it seems unnecessary to put so much time and effort into workplace safety. But when something terrible happens to someone you know and you have the knowledge and training to do the right thing—to potentially save a person's life—the time and effort is invaluable.
Empower yourself and your workplace. Contact us. Learn more about how we can make your workplace safer. Please fill in the contact form below, or call us. Join other Chippewa Valley and area businesses we've already guided down the road to better safety today.
HEARTQUEST TRAINERS
2618 Blakeley Avenue
Eau Claire, WI 54701
715.456.3110
EMAIL US AT:
info@heartquestCPR.com
Affiliated with the nation's most respected safety organizations: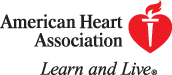 HeartQuest follows the latest ILCOR guidelines set by the American Heart Association.