Real-Life Experience –

Real-Life Training.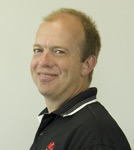 Chris Dolen, Owner
Chris Dolen
Chris Dolen, owner and founder of HEARTQUEST Trainers, is an Emergency Medical Technician / Paramedic / Firefighter with over 30 years of 911 response and over 12 years as a qualified instructor. Chris began HEARTQUEST because he recognized a real need for safety training by experienced, certified instructors that is relevant to the individual work place. Too often, safety training wastes time on unnecessary material instead of tailoring
lessons to specific locations
.  
With HEARTQUEST Trainers, your workplace will receive safety instruction on issues most likely to occur at your facility—training that will save lives, insurance costs, compensation claims and medical expenses.
When Chris is not working, he enjoys boating, hunting, grilling in his backyard, and spending time with his family.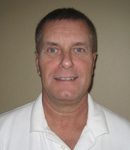 Pete Fasching,
Certified Trainer
Pete Fasching
Pete recently retired from the City of Eau Claire Fire and Rescue Department after serving over 22 years. During that time, Pete spent more than 16 years working on an ambulance crew. 11 of those years were working as a nationally registered paramedic. Pete currently is a nationally registered EMT. He also teaches at Chippewa Valley Technical College, having served as an Adjunct Faculty member in the Emergency Medical Services area for over 20 years.
Pete is a lifelong Eau Claire resident. He is married with 2 daughters and a granddaughter. He enjoys spending time with his family and travelling. Pete also enjoys teaching as he gets to meet many people and pass on his knowledge of emergency medicine to them.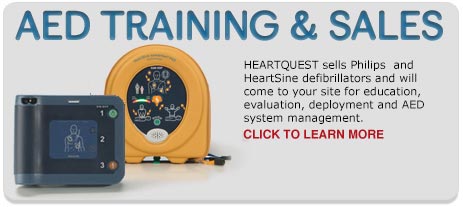 The Benefits of HEARTQUEST Trainers:
Safety training specific to the workplace
Practical and written evaluations for successful certification of students
On-site training
Hands-on approach
Fun, engaging instruction
Affordable, combined-class charges, not per-person fees
Certification renewal tracking—you will be notified personally by phone 2 to 3 months before certifications are due
 
HEARTQUEST Affiliations and Certifications:
Affiliated with the ECSI and AHA, the nation's most respected safety organization
Follows the latest American Heart Association guidelines
Certified in Advanced Cardiac Life Support (ACLS)
Registered with the National Registry of Emergency Technicians (Paramedic level)